Enhance your
purchase ordering

operations

Procurelist helps your team stay synchronized and keep your processes run smooth.
Run the entire operation from your
finger-tip
Maximize your output by configuring flexible workflows readily available at your disposal.
Manage multiple
subsidiaries and inventories of companies.
Customize roles
to manage multiple users within organization.
Moniter expenses
to reduce spend and revenue leakage.
Plan your purchases
When your team needs something, raise request of purchase for the items within the organization. Include details like requirement date, priority and other for further processings.
Prevent unwanted orders
Set approvals so that only the correct requests go forward. Use it on an office level, project level or combination of both. You can also add PO amount as a criteria.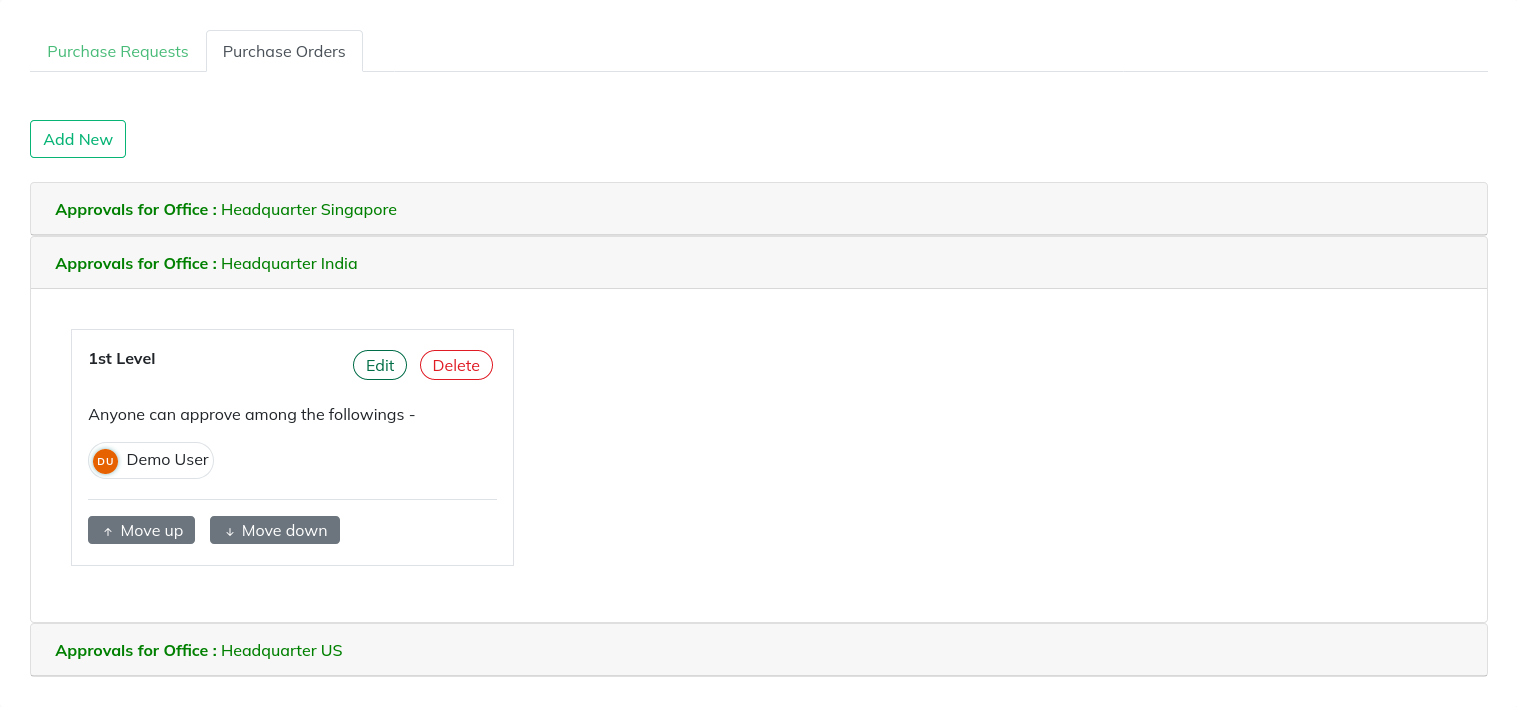 Ask for quotations
Send your approved requests to your chosen suppliers for their quotations. To prevent any mis-dealings seal the bids as an added security. Just set an opening time and authorize who can open, then you are all set.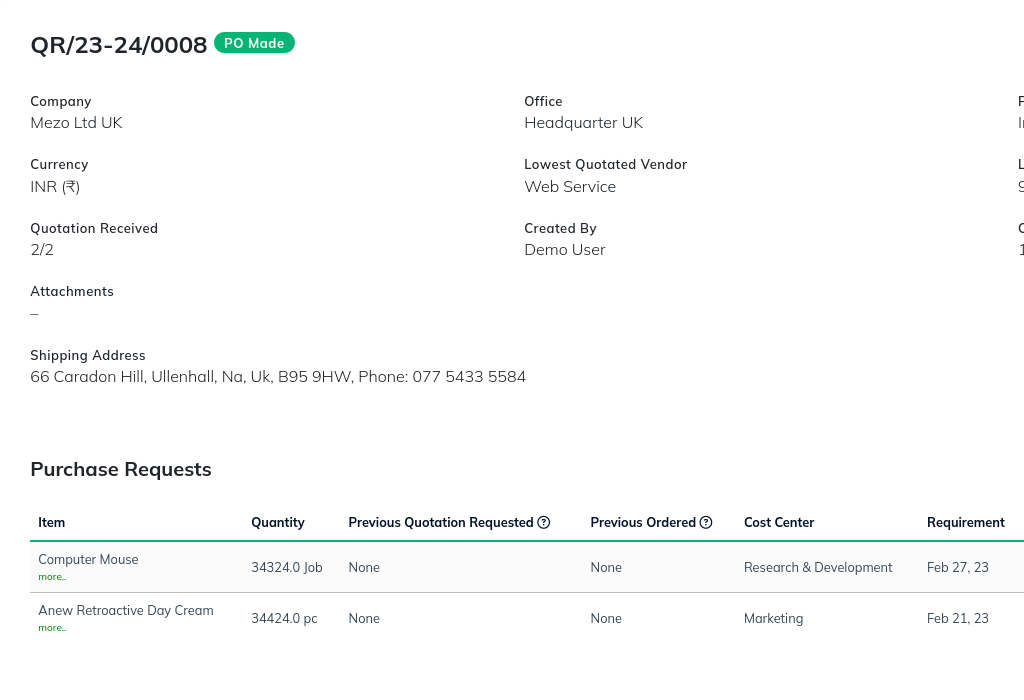 Analyze bids received
You can review the bids from multiple vendors. Whenever suppliers send you a quote, you will be notified. We will help you by automatically ranking their bids in-comparison to their peers.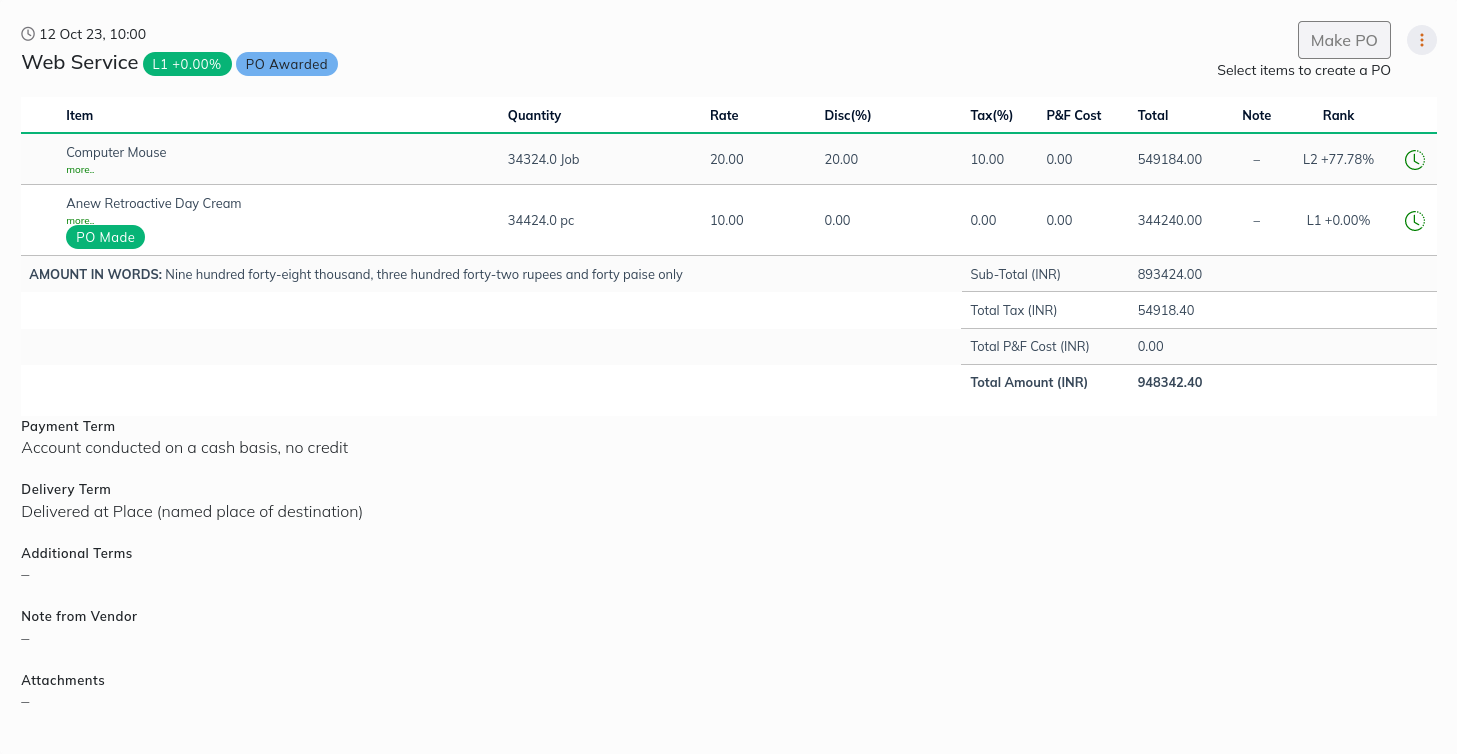 Track your budget
Control your expenditure by monitoring your spendings. Prevent your team from over-shooting the budget. Your purchase orders will be on-hold when you reach your planned limit.

Vendor Portal
Onboard all your vendors in one place
All the quotations and purchase orders can be easily accessed by your vendors— no more back-and-forth e-mails. Get to know your vendors who are impacting your business positively.
Introducing Inventories
Easily manage the stocks in your warehouses. Get notified before they go out-of-stock.
Inventory Updates
Manage all items in your warehouses. You can start with an opening stock. Do operations like issuing, transfering and adjustments. Always know what you have and where.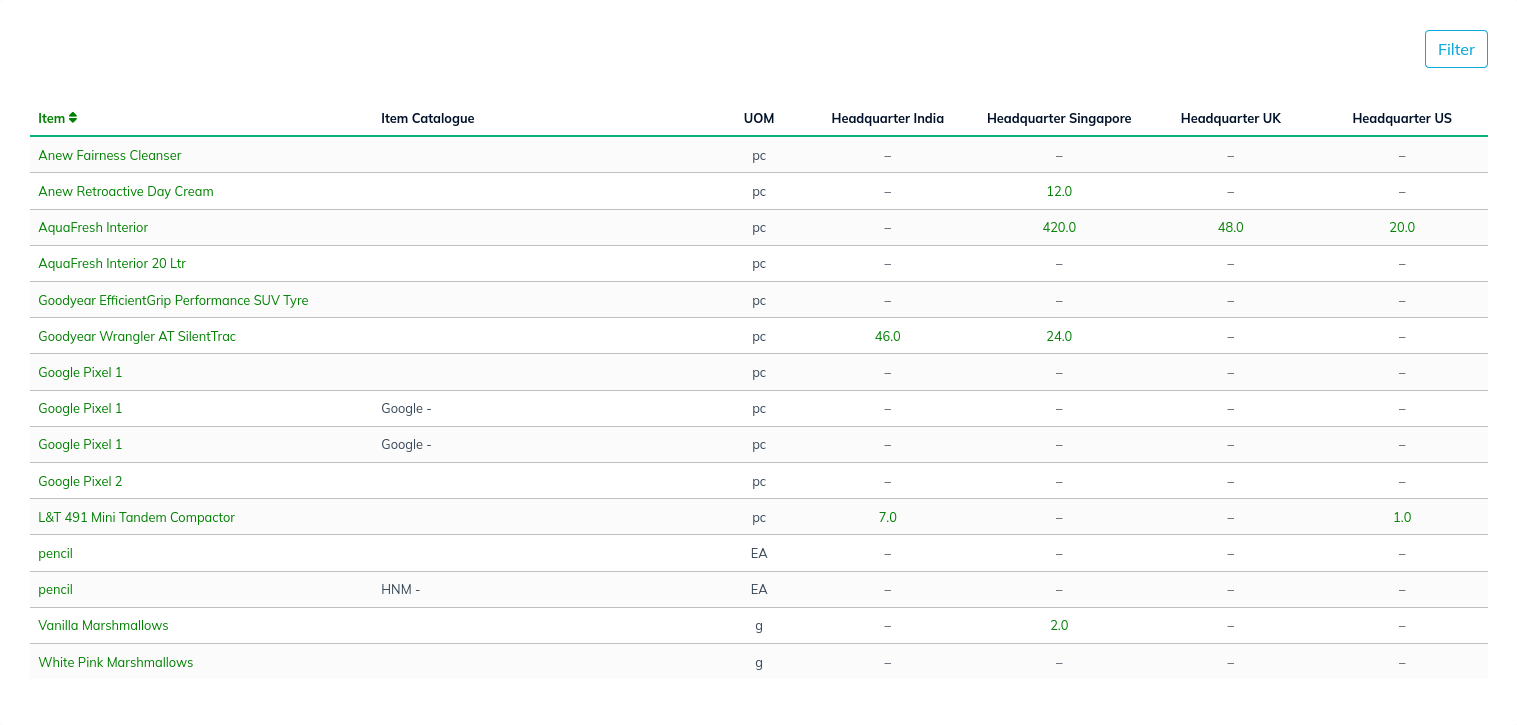 Stock Reordering
Get notified as your items need restocking. Set order level to specify when you want the notifications to receive. You never have to deal with surprised out-of-stock items.

Inventory Orders
Send stock order requests from your outlets to your headquarters. Whenever your branch offices get low on inventories, they can re-fill their stock by placing orders from the main office.

Modernize your purchasing process
Check a demo of the application, to see everything for yourself.